Phone:
347-474-8090
Email:
info@diamondarts.net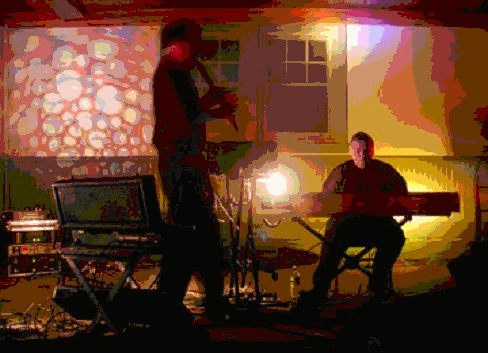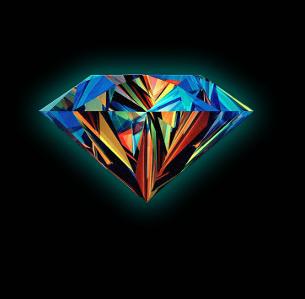 Electric Diamond has a varied and unique repertoire.
Much of our music is improvised. Some improvisations are based on original themes and structures, as in Lyric Images and Beauty Beast, which had their premieres at the Guggenheim Museum in the 1970's. Other times our spontaneous musical journeys are pure flights of fancy.

We also perform the great classical chamber music repertoire -- as written. Our programs may include Baroque sonatas by Marcello, Bach or Vivaldi. We've created our own arrangements of famous Baroque orchestral works such as Handel's "Water Music."
Thanks to the colorful and dynamic range of our instruments, we also recreate exciting live, symphonic renditions from the Romantic Era, such as Modeste Mussorgsky's thrilling "Pictures at an Exhibition."
Our performances of Medieval music is perhaps more authentic (despite our modern instruments) than many period instrument versions you may have heard. That's because we improvise on the themes and do not play from written music, probably far more in keeping with the original spirit of the times.
We draw upon the music of many cultures, including Native American, Asian and almost everything in between. "Painted Clouds" is based on authentic lullabies of Cheyenne, Winnebago, and Apache themes.
Our programs are everything from traditional chamber music to the most whimsical of futuristic fantasies. Below is a of the sample of the program notes from one of our national concert tours.
Often our concerts are as much fun as the program notes.
MUSIC FROM ANOTHER TIME
Electric Diamond has always focussed on presenting an art that looks both forward and backwards. For tonight's concert the ensemble looks back to our heritage drawing upon the sounds from the past 2000 years. After the cataclysmic Internet meltdowns of the last part of the 21st century, much of the stored collective memories of Earth and its colonies were lost. Thus all dates are approximate and program notes are based more on hearsay than fact. These recreations of this ancient music of Earth and beyond by Electric Diamond are considered the best of its kind.
1. Trumpet Voluntary (circa 1650)
Historians have always found this particular work especially tantalizing as it has two purported composers. One faction of historians relegated the authorship for this marvelous rendition of fanfare and melody over keyboards and drums to Henry Purcell.. Other researchers claimed a contrarian position stating that it was actually composed by Jeremiah Clarke. Recent consultations though with reverse relativity time travel has definitely shown that the actual composer was the hermaphrodite Heremia Parke.
2. Dances From the Middle Ages (Circa 1250 through 1350)
As Western Civilization emerged from the Dark Ages, the first royal courts appeared throughout Europe. In this culture strolling troubadours appeared, ready to sing of courtly love, play a reel or two, all for royal amusement. Before written music was codified these Troubadours sang with a heart-filled spontaneity, freely improvising on a fragment of a melody or a rhythmic turn. Electric Diamond will play 5 improvisations based on dances from the French, Italian and English courts.
1.Ductia - French 13th Century;
2.Dance Royale - French 13h Century;
3.Lamento Di Tristano - Italian 14th Century;
4.Lamento Di Tristano - continued;
5.Trotto - English - 14th Century
3. Hilda's Guard Garden - (Circa 1250)
In recent years the works of famous abbesses of the nunneries of medieval Europe have become all the rage. This is true. Though it is impossible to determine what ancient nuns actually sounded like, Hilda's Guard draws upon the songs of the Bingen era to recreate a mythic instrumental versions of these plain chants.
3. The Bell Canons of Pache (Circa 1650)
Earthlings tend to be solar-centric, too often neglecting the ancient cultures and histories of other planetary systems. In fact. most other solar systems have musical histories that rival or even surpass the musical culture of Earth. Mr. Slepian is an unrivaled expert in the synthetic recreation of seventeenth century songs and madrigals from the Euro System. Mr. Slepian has recently uncovered a work that bears a striking resemblance to a well-known classical work of our ancient times, once again proving the synchronistic nature of the Universe.
4. Dizzy Disney Dazzle Dance (Circa 2079) After the first permanent colony on the Moon was established in 2033, it wasn't long until the major corporate conglomerates set up their entertainment parks. One of the positive results was the new kinds of music to emerge that enhanced the evolution of typical genres, such as "cocktail" music. Here is a sample of jazz of that time showing off its lunary influences.
5. Star Search (Circa 2109). The Star Search television programs that were popular at the turn of the 21st century were the beginning for the search for terrestrial intelligence on Earth. This search eventually expanded off planet until the hunt for intelligent life spread across the entire galaxy. As we all know the first signs of intelligence was finally discovered in 2134 on Omer. 29. This is a sample of the music that was heard as our ships descended onto the planet's surface.
Intermission
6. Matrix Mots (Circa 2250). 2153 saw the establishment of the first Matrix reality show. As the nature of reality shifted, Androids and Robots became the preferred life form. Though many decried the turn to mechanized life, no one can deny the innovative and catchy nature of their love songs and ballads that have dominated the charts for almost two centuries.
7. Symphonia Concertantia (Circa 1980)
Reverse incarnation has only recently been approved as a means of modern musicology Thus using the latest reincarnation technologies, the authors have channeled a large four movement work that bears a striking resemblance to works that were performed by the first incarnation of Electric Diamond in the mid- 1970's.
8. Painted Clouds (Pre-Columbian Earth- circa 1000 AD)
Before any white men arrived on the shores of the Americas, the native people were playing music of their very own. These selections are based on a collection of Native American music from the Cherokee, Cheyenne and Winnebago tribes. The actual origins of these melodies are lost in antiquity.